Specialty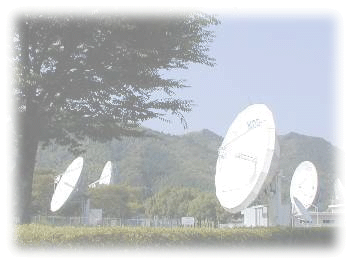 Our service has features below.
1. Many years of experience in the business field & front-line performance
We started our A.A. business in Liberian flag vessels in 1973, and now we have over aprx.1500 ocean going vessels under our contract, mainly on Panamanian flags'. As for contracted quantity of merchant vessels, we are growing as one of world- leading A.A. and in good shape. As above, it's very fortunate for a company which specialize in A.A. business with good condition. It's all because we've had so many vessels under our contract which we appreciate deeply. Please make use of our service enriched both technically and financially for your sea transportation safety at ease.
2. Solid staffing & active exchange of information with customers.
With accumulation of know-how we've gained in A.A. business, our experienced staffs are working hard especially when change of IDs at ship trade, as well as acquisition of Radio License for newly-built ship and IDs of Inmarsat devices.
Furthermore, as for communication technique, we have some retired chief radio officers (1st class radio operator license holder) are ready for your technical support of maritime communication or inquiry as to related regulation such as SOLAS and ITU's related regulation. Also, we offer technical support to your ship management.
3. Provision of useful & easy-to-follow summary
In our conventional bills, each provider (LES)had different forms, accounting units and time display so that it was no easy in analysis and management. In 2004, introduction of the new system enabled us to retrieve data into our unified form and its accounting units are integrated. Also, we can make spreadsheets below.
① Summary: monthly charges in separate spreadsheets of each type of traffic, LES, number of traffic and charge units(sample-①)
It helps analysis of selecting appropriate LES and leads efficient management and instruction of your vessels.
② Summary of Addressees: monthly charges in separate spreadsheets of destination and the charge. (sample-②)
You can save much time sorting daily traffics by owner's and/or charterer's account (we offer this spreadsheet for free to customers who select statement of daily bill in PDF not in hard copies).
③ Statistic of Radio Telecommunication Charges: records of all your vessels, periodically and annually : pay service
Vessel based separate spreadsheet of each Inmarsat equipments, traffic types, and charge units, helps your budget control and record management.
Also, we can offer you communication data in CSV file, in-depth analysis of telecommunication charge and prepare guideline for efficient operation.
Viewing from customer's side in this way, we will continue to support your ship owner's operation, ship management on both operational and technical level. If you have any question about activation or de-activation of Inmarsat ID and all that, please feel free to consult us.